To address the transition towards climate change, cambiaMO will organize a Justice for Socio-technical Transitions (J4ST) talk that gathers expertise in different fields and beyond to place social justice at the centre of climate-change policies interventions. Until now, policies that seek to tackle climate change have disregarded the social component of sustainability.
We bring the discussion of Just Transition forward. Moreover, we present climate actions through different perspectives which have been implemented at different levels: national, regional, or at local level. We inform and offer practical guidance to policy makers, citizens, administrations, NGOs and other stakeholders about the consequences of sustainable policies in vulnerable population groups in order to re-design the measures towards a just and sustainable transition by design. The 26th UN Climate Change Conference of the Parties (COP26) is offering the contact with decision-making convention parties with NGO observers together to accelerate action towards the goals of the Paris Agreement and the UN Framework Convention on a Just transition.
We will pay special attention to claim for justice in the mobility solutions to tackle climate change, because this sector emits about one quarter of total greenhouse gases.
Our observer's contribution will enhance parties to put more efforts to fully develop the concept, scope and activities under the Art.6.8, including an explicit mention to the rights of indigenous people and local communities, gender justice and ecological and environmental integrity.
Target audience: COP26 parties, citizens, NGOs, UNCCF constituencies, local authorities, journalists and media.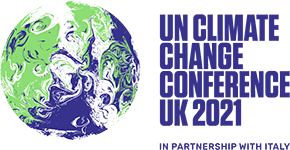 When: Sunday, November 7th 2021, 1:30 to 3 PM
Where: Online or In-person in Glasgow – Strathclyde University Learning & Teaching Building (former Colville Building). Richmond St with North Portland St, Glasgow G1 1XN. Room TL 324 (grab & go catering unit open on the 3rd floor)
PROGRAM
Introduction: Floridea Di Ciommo and Lucia Mejía Dorantes
Speakers: Winnie Okello (H.A.R.P.), Robert Braun (IHS), Laura Temmerman (imec), Yoram Shiftan (Technion), Giannis Tsouros (Aegean University), Sheila Mitra-Sarkar (Inclusive cities).
Watch the event recordings here: https://us06web.zoom.us/rec/share/hwszUJnM8Jrf2vR3bJ2k9y-xzW7WwI97SsbW72iBe0iT7KbMsG-eZuakRGabYhN0.38EVmBtMBFHE9CzV